Next to St. Patrick's Day, Halloween is one of the funnest holidays for adults. It's an excuse for women to dress slutty and get away with it, and an excuse for men to drink to excess, be

belligerent

, and also dress slutty and get away with it. So instead of the boring witch, pirate, or vampire costumes for Halloween, why not try out these creative costume ideas inspired by the Toronto Blue Jays?


Tom Henke
The key to this costume is the coke bottle glasses - you'll basically look like Bubbles from the Trailer Park Boys in the Toronto Blue Jays jersey. Add a leather jacket for effect to look more like The Terminator and the costume is complete.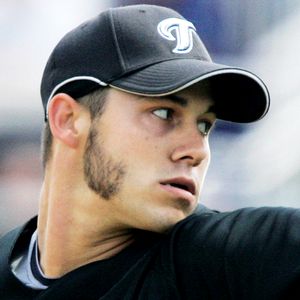 Dustin McGowan
Basically just grow out those sideburns. I know, I can't believe there's actually a video telling you how to grow sideburns. Be careful to not get too carried away, you don't want to sport a chin strap. We're going for the mutton-chops look here.
Paul

Beeston
Since Beeston is back, you can gallivant this Halloween as the Toronto Blue Jays President. Get those old-school aviators with the rose-tinted lenses, strap on a suit, but don't wear socks. Then walk into the offices at the Rogers Centre and see if anyone notices the difference.
Eric

Hin
ske
This one is very easy; sit on the bench all night and watch as other members of your team are far more successful than you.
Shea Hillenbrand
After his claims that the Jays were a sinking ship, it's fitting that this costume should involve the Titanic. Get in your Jays getup, and attach a cardboard boat to yourself.
Matt Stairs
Bring a bat and hockey stick, drape a Canadian flag over your back and become the Canadian version of

Casey Jones from

Teenage Mutant Ninja Turtles

.

Men with a receding hairline have an advantage here.
Take a quick moment and vote on which Blue Jays costume idea is your favourite over on the side, or feel free to comment and add any other suggestions you might have. Happy Halloween to all!